Online Mixing
and Mastering Services
Bringing Your Music Home!
Work With Someone You Can Trust
World Class Analogue & Digital Equipment
We've enjoyed working with many great artists and bands, across a great variety of musical genres.
Our in-depth experience, plus our offer of unlimited revisions, means we've always been able to delight our customers.
Professional Mixing and Mastering service
Exceptional Radio-Ready Mixes Every Time
Does your latest production sound bland, lifeless, and flat?
Are you looking for a professional polished sound?
Do you need your song to sound great everywhere?
Well, we can help!
What A Pro Mix Can Do For You...
MusicMixMastering provides a one-stop shop for exceptional online mixing and mastering services to deliver the perfect result to you!
Dedicated mixing engineers are fundamental to why chart hits sound so good. And, it's a major reason why they are so successful in the first place!
The great news is you can have this too… And, at an affordable price.
Our professional mixing and mastering service will take your music from a dull-sounding demo to a pro record that sounds great everywhere. Get a mix that jumps out of the speakers! Without this even the best songs get lost in the noise. Don't let your next release let you down. Professional mixing and mastering delivers increased sales, will further develop your music career, and help you gain exposure.
A pro mix will give you the confidence to promote your music to the world and reach your goals.
'Just had a listen to it, its sounding amazing!
Thank you... This is perfect! Can't wait to work with you again!'
'This is sounding so amazing - I'm so happy!
Thank you for your great work. I love how the vocals sound!'
'Isaac can take the sound to have in your head and make it come out of the speakers.
Amazing enginer.'
'Isaac has mixed and mastered a number of tracks for us, always with fantastic results.
Amazing attention to detail and able to work alongside the band to get the mix nailed in.
Highly recommend!'
Pop RockAcousticMetalFunky PopHip-HopProgessive Rock
Electronic Pop/ R&BLive AcousticAcoustic (Full Band)Hip-Hop Singer SongwriterIndie PopPop Punk
About The Mix Engineer...
Hi, my name is Isaac.
As the chief mixing engineer, my job is to deliver an exceptional final mix.
This involves clever equalization, ensuring each element of the mix has its own unique space whilst also 'gelling' with the other instruments.
The highly skilled use of compression, another essential tool, to further balance the mix. Compression is also used to add vibe, attitude, and character where appropriate. 
Careful use of reverb, delay, and other spatial effects is crucial for a professional final mix. It's often the case that 'dialing in' the reverb/ delay involves far less than people think. Using reverb effectively involves creating the illusion of depth than simply turning it up.
Beyond this, there are tools such as tape saturation plug-ins, harmonic exciters, and power, punch, and depth to your songs. Examples include tape saturation software, harmonic exciters, and distortion that can future bring punch, power, and life to your material.
The style of music should always dictate the appropriate mixing approach and choice of tools. For an upbeat pop-rock song the drums need to propel the song forward with each beat adding power and punch to the production.
For modern electronic pop music, the vocals are number one. Each vocal line should cut through the mix with clarity and focus yet also 'sit' well within the mix.  What is most important is care and attention to detail.
By picking the right tool for the job, from a selection of exceptional analog and digital equipment, we at MusicMixMastering can deliver a commercial-sounding final master whatever the genre of music. It's a bold statement… so don't take our word for it.
Check out the portfolio section and decide for yourself.
We're sure you'll agree with us!
ITV's The Voice finalist, Emmauel Nwamadi,  single The Sweetest Taboo was mixed and mastered at MusicMixMastering. 65,000 plays on Spotify.
MusicMixMastering helped Shristi Jade realize her vision for the successful single 'Us'. Her first major release reached the Radio Playlist!
Isaac is our chief mix engineer, you'll be working with him throughout the process.
A world-class final mix is Isaac's aim every time.
Isaac has over 500 happy customers. He's worked alongside major artists such as Ocean Colour Scene, Bring Me The Horizon, and The Feeling.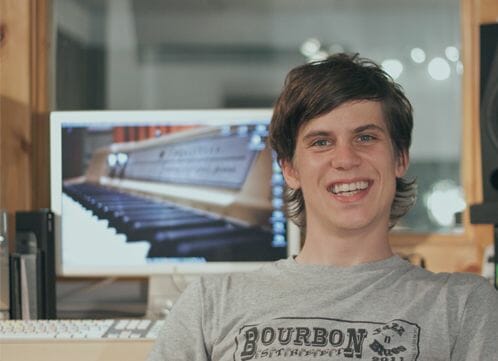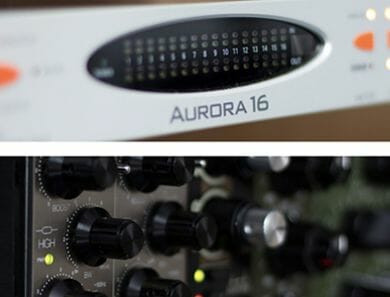 MusicMixMastering believes in a no-compromise approach to equipment and houses an extensive set of analogue and digital tools.
MusicMixMastering uses software suites from Fabfilter, Waves, and the incredible UAD2.
On the analogue front, expect your music to be treated by World Class Analogue EQs, Compressors and exceptionally clean converters.
Fully mixed and mastered song to a commercial standard. Delivered in industry-standard formats ready for release and digital distribution.
For EP or Album prices (3+ songs)
Fully mixed and mastered song to a commercial standard. Delivered in industry-standard formats ready for release and digital distribution.
For EP or Album prices (3+ songs)
Fully mixed and mastered song to a commercial standard. Delivered in industry-standard formats ready for release and digital distribution.
For EP or Album prices (3+ songs)